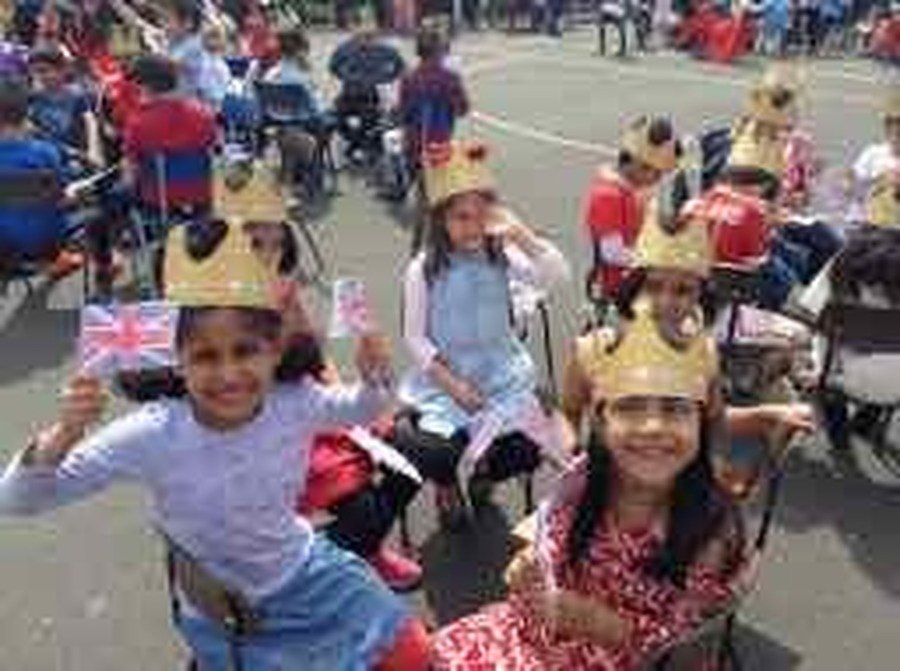 British Values
The DfE have recently reinforced the need, "To create and enforce a clear and rigorous expectation on all schools to promote the fundamental British values of democracy, the rule of law, individual liberty and mutual respect and tolerance of those with different faiths and beliefs."
Pikes Lane is committed to serving its community. It recognises the multi cultural, multi faith and ever-changing nature of the United Kingdom. We promote fundamental British Values through our ethos, the curriculum, spiritual, moral, social and cultural development and our current work with UNICEF Rights Respecting Schools. We reinforce and promote the values of democracy, the rule of law, individual liberty, mutual respect and tolerance of those with different faiths and beliefs.
Democracy
Democracy is an integral part of our school life. Pikes Lane recently achieved the Investors in Pupils award. Children are voted for and have the opportunity to have their voices heard through School Council, Bubble Time, Leaders of Learning and our termly pupil Health and Wellbeing questionnaire.
Rule of Law
Our pupils will encounter rules and laws throughout their lives. We want our pupils to understand that these laws govern the class, the school, the neighbourhood or the country are set for good reasons and must be adhered to.
This understanding is constantly reinforced through our whole school promises through assemblies, in classes, around the school. We have visits from members of the wider community including the police, the fire brigade and many more. Our children have a wide range of responsibilities around school including Year 6 Prefects, Leaders of Learning, Playground Pals, Eco Council, Mathletes, Reading Buddies, Language Ambassadors, House Captains and our Anti Bullying Ambassadors.
Individual Liberty
Pikes Lane invests a great deal of time in creating a positive culture in our school, so that children are in a safe stimulating environment where choices and freedoms are encouraged and valued. Pupils are given the freedom to make a variety of choices such as the level of challenge using ready, steady and go. We offer a large range of clubs, which pupils have the freedom to choose from, and children are encouraged to share their opinions and feelings in debates, socratic seminars and not be afraid to stand out.
Mutual Respect
Mutual respect is at the core of our school life. The children learn to treat everyone with great respect. Through our School Promises, British Values week, PSHE lessons, E-Safety Days and Anti- Bullying week, the children are taught to value differences in themselves and others and most importantly to show respect to all. As mentioned previously, playground pals facilitate opportunities for children to show respect to each other's beliefs, feelings and opinions by giving each child a forum to share these on and an expectation that these must be listened to.
Tolerance of other faiths and beliefs
At Pikes Lane we have a variety of children from different backgrounds. Through assemblies, RE, PSHE Health and Wellbeing days and British Values week, we continually teach our children about tolerance of other faiths and beliefs. We strive to demonstrate tolerance and help children to become knowledgeable and understanding of each other's beliefs and customs.