Updated: 20.9.17
On Wednesday the 8th of February we celebrated E-Safety day, with some fantastic activities and projects and at the end of the day pupils had the opportunity to celebrate their work in our special e-Safety assembly. For more links and tips and some examples of our work you can visit the computing page of our blog! There are also some Great Tips For Staying Safe Below!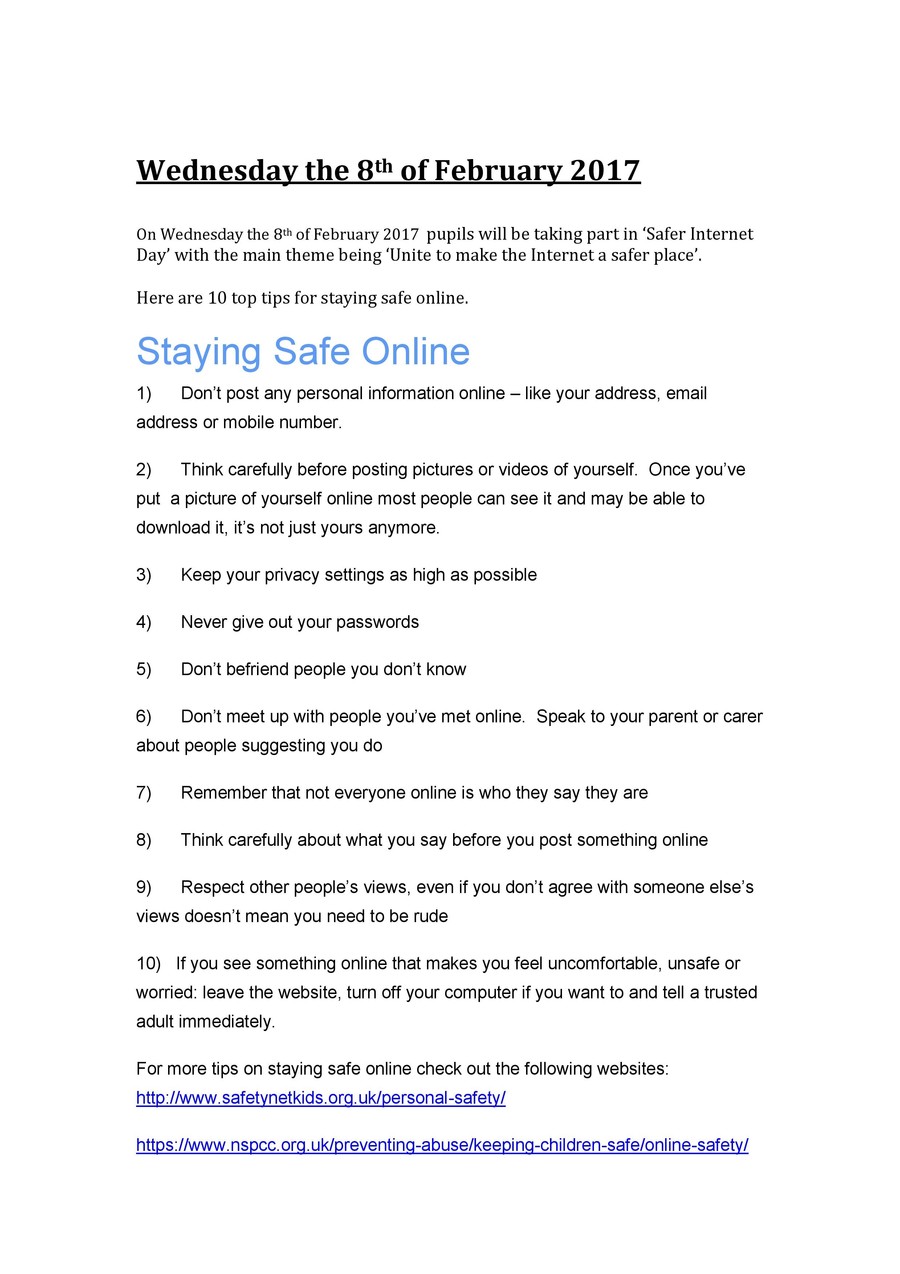 Further Info!
The internet is a fantastic tool that we can all use to help us in many different ways. It can be used to help our learning, but it can also be used to play games and keep in touch with our friends!
It is very important that you know how to use the internet safely so that you can enjoy online activities without getting yourself into any danger.
Use the Kids Zone area to visit the websites that are linked to it, they are all really good sites to keep you up to date on staying safe online - some have really good games that you can play too!
Please watch the video at the bottom of the page and make sure that you read our 'Acceptable use policy' to see what steps you can take to stay safe. Remember to report anything upsetting to an adult so that steps can be taken to ensure it doesn't happen again.