Art Contest!
Art Contest!
18 April 2018 (by Mr Bradley (Alex))
Nearly Deadline Time!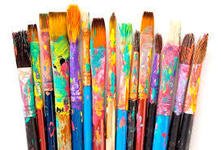 If you are planning on entering our 'Art Contest' with a chance to win some great prizes then you only have a few days left! Entries must be received by this Friday the 20th of April!