Under the Sea!
Under the Sea!
2 February 2018 (by Mr Bradley (Alex))
Come and see our gallery!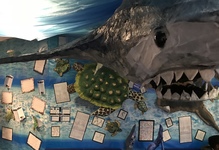 Our fantastic new Blue Planet themed entrance area is almost ready to be unveiled! Next week we will be telling parents on which day they will be invited into school to see it. Please come and join us on an underwater adventure.